Welcome to the Home Page of the Equitable Business Opportunity Solution.
15400 Pearl Road, Suite 244
Strongsville, Ohio 44136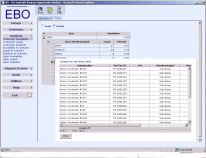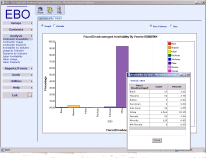 The Equitable Business Opportunity Solution (EBO) is an Internet based management and control system that provides government agencies with the tools to develop, implement and monitor a Disadvantaged Business Enterprise program based on the U.S Department of Transportation, 49 CFR Part 26 regulations.
Specifically, EBO provides all the tools necessary to set agency and contract goals, monitor a non-discriminatory procurement and award process, develop and execute availability, utilization, and disparity studies, set and monitor labor goals and provide statistical evidence to remedy discrimination as identified. Additionally, EBO provides Prime and Subcontractors with the tools to monitor and report on participating contracts.
Start by clicking on the button at the top of the screen. On the next page, you will be able to login into EBO.
Internet Government Solutions, LLC.
Set Display to 1024 x 768 for best results (1)